Top Reasons Why Selecting Scuba Diving Adventure Is More in-Demand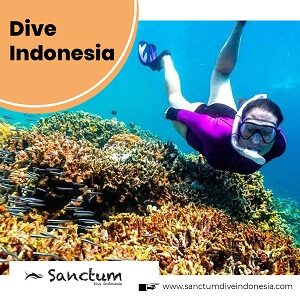 Everyone has already heard of scuba diving adventures. What was once limited to only a handful of professional drivers, is today a favorite tourist activity. Scuba diving is gaining more popularity around the world and more destinations are offering this adventurous sport today to tourists.
Apart from adventure, the sport also holds a number of health benefits to tourists.
It can be one of the best ways to explore the hidden world of deep-ocean life.
You will get a chance to educate and learn a lot about marine life-forms in your leisure time.
It is obvious that Dive Indonesia too offers you a chance to experience the untouched world of ocean. You get all thrill and excitement during your travels to this scuba diving destination.
Overcome your stress
If you are stressed out of your daily routine, then scuba diving adventure can help kill that stress and anxiety. It is also concerned as one of the most effective ways to help relieve stress like condition and relax your mind.
The activity offers a new type of adventure that you may never get to experience anywhere else or in any other sporting activity. The moment you are scuba diving, you are also exercising for hours. Your blood circulation also improves to a greater extent.
Flexibility and strength
Scuba diving is one activity that can be considered as the best exercise for your entire body muscles and joints. It may not be seen but the moment you enjoy this type of activity, every part of your body is exercising.
The joints and muscles get more flexible and stronger. You can be a part of this activity by selecting the Togean Island scuba diving activity. So the more you dive the more exercise you get for your body parts.
Breathing exercise
Practicing breathing exercises is always related to good health. Breathing exercise helps improve the blood flow to your brain cells. Your brain receives more levels of fresh oxygen. This is one of the best ways to rejuvenate dead brain cells.
When selecting scuba diving adventure, you can actually practice breathing for one or two hours, as long as you are diving in the deep sea.
Entertainment and fitness
It is certain that scuba diving adventure is one of the ways you can stay entertained for hours and maintain your physical fitness. It is one form of physical activity that is today enjoyed by many tourists as well.
You can exercise without actually feeling the weight of your body. At the same time, you can stay entertained in between the exotic marine life. Just by staying underwater for some time, your mind and body get fresh. It also offers a very distinct experience for everyone.
Close to the environment
Scuba diving is the right type of adventure for people who like to stay connected to nature in its raw form. You will experience an entirely new world that is untouched by any human civilization.
There are a number of sea destinations around the world that offer scuba diving as their main adventurous activities for tourists. You just need to ensure that you have made the right selection.